Guira Cuckoo
Barn Owls
Kenya Crested Guinea Fowl
Two Chilean Flamingos
Northern Pintail Duck
Bald Eagle 2
Northern Ground Hornbill
Andean Condor
West African Crowned Crane
Chaco Chachalaca
Spotted Eagle Owl
Golden Eagles
Southern Ground Hornbill
Willet
Southern Lapwing
Chilean Flamingo Chick
Turkey Vulture 2
Milky Eagle Owl
Mourning Doves
Bald Eagle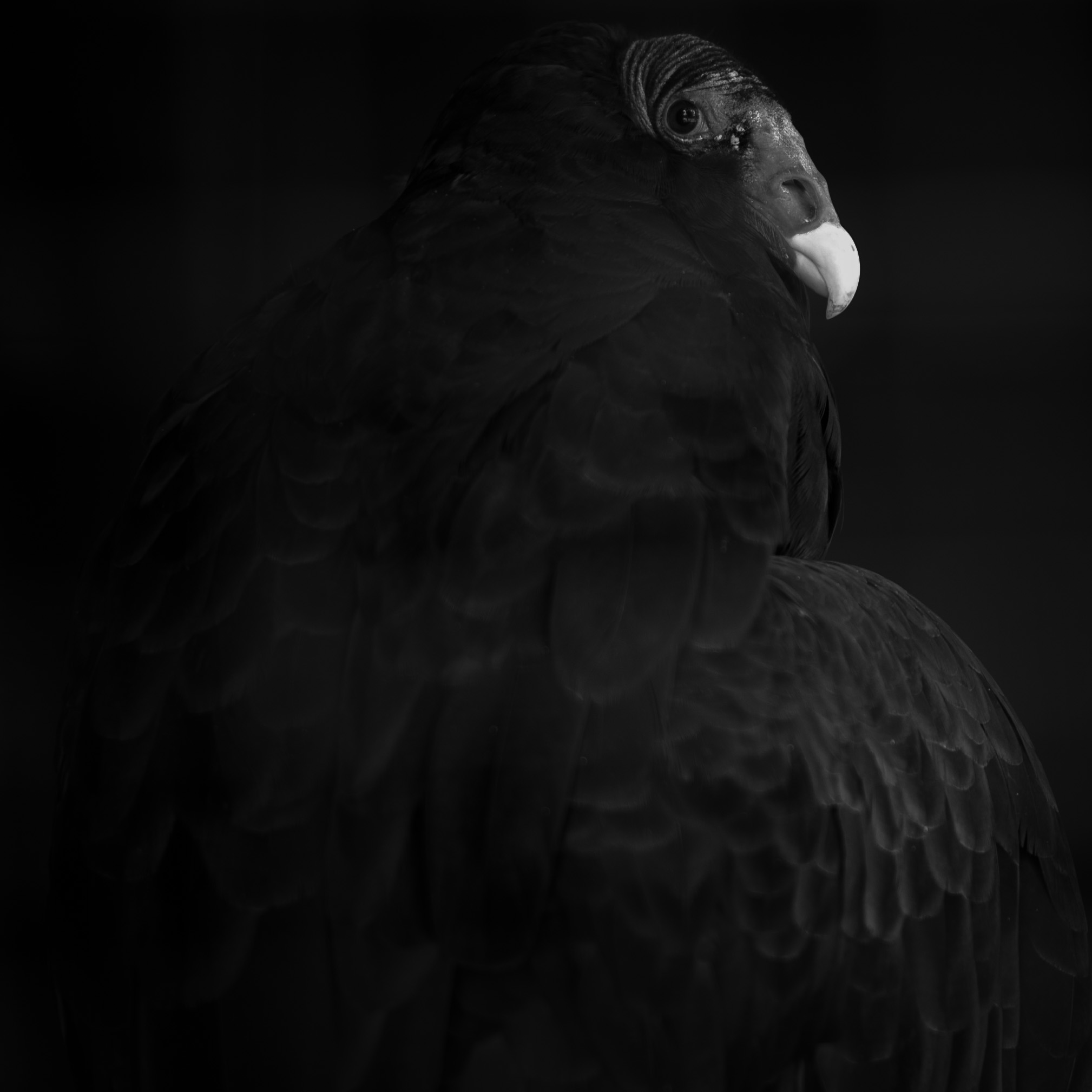 Turkey Vulture
Chilean Flamingo Legs
Chilean Flamingos
Golden Eagle
Indian Peafowl
Andean Condor 2
Chilean Flamingo Egg
Burrowing Owls
Nicobar Pigeon
American White Pelican
Northern Helmeted Curassow
Emu
Chilean Flamingo Family
Marabou Stork
King Vulture
Chilean Flamingo
White Faced Whistling Duck
Three Guira Cuckoos
feathered
I anticipate the magic that awaits me just inside the aviary gates. Some days I am enchanted with the lively, vibrant and spirited theatrics on display. Other days, it's a quiet tenderness, vulnerability and fragility that causes me to pause. As I quietly watch, I am witness to a shared commonality between our worlds. I am captivated by a simple gesture or a spark of personality from these feathered friends. What I see from them reveals an element of myself or the world around me.
Feathered is an on-going project. I am grateful to have local availability to the Tracy Aviary in Salt Lake City where this project originated and where most of the images have been made. The work has been made without any special or behind the scenes access to the inhabitants.
Please click on the thumbnails to see larger images.